Culligan® Water Filters
Filter out the bad so you can enjoy the good!
Filtered Water Solutions
Culligan® Aquasential™ Water Filters protect against a variety of water problems - bad smells, high iron content, acid water, and more. Our high-quality, powerful water filters are the best way to provide safe, filtered water at every tap in your home.
Get rid of dry skin, spotted glassware and high water heating bills
when you rent or buy a Culligan® Aquasential™ Water Filter!
Water filtration involves removing small particles like sediment, manganese, iron, chlorine and gases like hydrogen sulfide from the water. Water filters use both physical and chemical processes to filter out unwanted contaminants. The physical process involves running water through a media that retains the contaminants while allowing the water to pass. The chemical process uses a reaction called adsorption, in which the atomic charge of the carbon and other media causes the contaminants to abandon their bond with the water and chemically attach to the media.
Culligan® Aquasential™ Water Filters are easy to use and maintain - there are no cartridges to change or clean. Our self-contained units have four different filtering mediums, to produce the highest-quality water.
---
Benefits of Culligan® Aquasential™ Water Filtration Systems
Provides a continuous supply of filtered water for your entire house
Removes dirt, silt, clay and other sediments
Neutralizes acidic water to prevent staining and corrosion
Removes iron to prevent staining
Removes sulfur, which causes a rotten egg smell
Minimizes unpleasant odors, including chlorine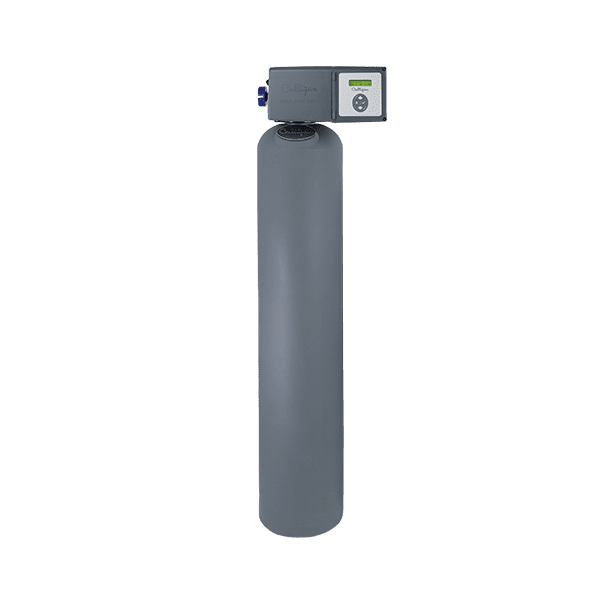 Popular Culligan® Water Filter Models
The Culligan® Iron-Cleer® Water Filter
- Utilizes a patented, twin-tank system to oxidize dissolved iron, manganese and hydrogen sulfide in water, reducing iron smell and flavor, and rust staining.
Culligan Pricing
Every Culligan® Aquasential™ Water Filter and installation plan is customized based on your water treatment needs. Your local Culligan Man™ will review your water concerns, the size of your household and even your home's plumbing before recommending the perfect water filtration solution for you and your budget.
This product can help solve the following water problems.
Latest
Blog Posts
We use water to cook, bathe, clean, hydrate and so much more. So why would you accept anything less than...
Culligan Water solutions help you become greener, cleaner and more cost-efficient with your water use. Learn how.
Since moving to Texas I've been bothered by the hard water, but now I own expensive appliances I started noticing it was messing with not just me and the showerhead but also leading to trouble with my dishwater that was less than a year old. I decided to finally install a water softener. My parents and grandparents both use Culligan in a different state so I decided they'd be my first stop. They installed the water softener and after a few weeks my dishwasher was already working better. I also went with renting a filter system under the sink since I never cared for the taste of the water here and I'm drinking more water now and not dealing with bottles everywhere. It's been a few months and everything is going well. I've not needed anything fixed to know how that goes, but the first salt delivery went fine.

Hilary Storm
- Culligan Customer