Culligan of San Marcos serving Blanco, Hays and Caldwell counties
You could give your people Culligan Water.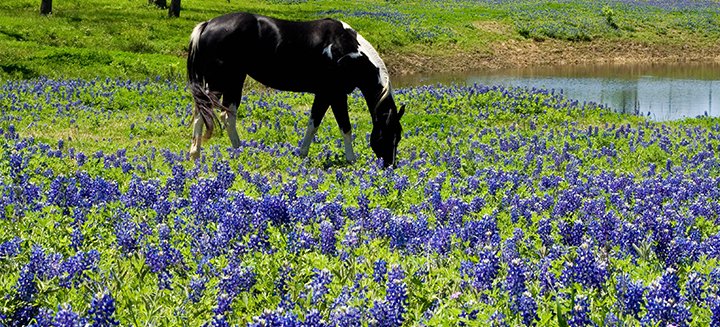 Your San Marcos Water Treatment Experts
We are Culligan of San Marcos, your water technology experts proudly serving Eastern Texas. Our dealership specializes in providing water softeners, reverse osmosis systems, water coolers, water filtering and softener salt delivery service to area homes and businesses.
CULLIGAN OF SAN MARCOS HISTORY
Since 1938, Culligan of San Marcos' mission has been to deliver high-quality water treatment products and services that will benefit every part of our customers' lives. We're a veteran owned and operated dealership, committed to serving San Marcos and the surrounding community. We hope to raise the quality of life by purifying its most essential element: water.
We've seen about every water problem imaginable and we're solving these problems to deliver the refreshing, clean and pure water that's become our hallmark. Water treated with Culligan softeners or filtration systems will make an impression on you and your household or workplace.

---
Reviews for Culligan Water Conditioning of San Marcos
---
12/15/2021
I just had a home built in Kyle Texas and I had a couple different water softener companies come out to give us quotes. As soon as Elizabeth brought her lab in showing us in real time the effects of the hard water we knew Culligan was going to be our first choice. I have never met someone so passionate about quality of water, she is perfect for that job! I was blown away with the service, they were out the next day to get our full home softener and RO system put in. Thank you for taking such good care of us Elizabeth!!
---
01/12/2022
I had requested for a water test and Jerry Gissiner helped out with that. He was friendly and professional and explained the tests and the products very well. He was responsive and very helpful even after the softener installation with my questions and requests. I would recommend their services for any water softening related needs.
---
10/26/2021
Jerry Gissiner did a great job showing me the benefits of a new water softener. I love my new system. I didn't know your skin absorbs chlorine and how the filter would take chlorine out. I feel like I have more energy these days. Dan and Jojo were on the install team, and they did a great job putting in my new system and making sure it worked right.
---
11/29/2021
When we had a water emergency (no water to our house), Culligan San Marcos sent Dustin to help us. He determined that the problem wasn't our Culligan system, but rather a water line pipe coupling that had snapped from tree root pressure. Dustin located the problem, and dug nearly 3 and 1/2 feet down to fix it, and completed the job quickly. He was friendly and personable, hard-working, and did an outstanding job. And, Culligan's charges were quite moderate.
---
11/26/2021
After we lost water pressure for all our water faucets, and our water supply company reported to us that there was no problem with water reaching our property, we called Culligan. Happy Culligan customers, we suspected that our water problem might be related to our Culligan system or the underground water supply to our Culligan system. Culligan San Marcos sent out their technician (Dustin) within two hours, he diagnosed the problem, and then worked diligently to fix it. Our Culligan water softener was functioning properly, but tree roots had broken an underground pipe coupling (about 40 inches below the surface), causing all water to flow into the ground. Dustin worked hard to fix this broken coupling (replacing it with a looping configuration of piping) and had the water again flowing to our house by mid-afternoon. Dustin showed himself to be a professional willing to go above-and-beyond. We love (and need) Culligan's soft water, and can attest to their excellent customer service also!
---
---
Hey Culligan!
Hours
Monday: 8:00 AM – 5:00 PM
Tuesday: 8:00 AM – 5:00 PM
Wednesday: 8:00 AM – 5:00 PM
Thursday: 8:00 AM – 5:00 PM
Friday: 8:00 AM – 5:00 PM
Saturday: Closed
Sunday: Closed
Areas We Serve
Austin, Blanco, Buda, Dale, Driftwood, Dripping Springs, Harwood, Johnson City, Kyle, Lockhart, Luling, Manchaca, Maxwell, San Marcos, Wimberley
Learn more about how you can have better water.
Latest
Blog Posts
Introducing the Culligan Connect app – our smart water technology delivers real-time information, peace of mind and 24/7 support from...
Get answers to common questions about America's public and private water systems.
Since moving to Texas I've been bothered by the hard water, but now I own expensive appliances I started noticing it was messing with not just me and the showerhead but also leading to trouble with my dishwater that was less than a year old. I decided to finally install a water softener. My parents and grandparents both use Culligan in a different state so I decided they'd be my first stop. They installed the water softener and after a few weeks my dishwasher was already working better. I also went with renting a filter system under the sink since I never cared for the taste of the water here and I'm drinking more water now and not dealing with bottles everywhere. It's been a few months and everything is going well. I've not needed anything fixed to know how that goes, but the first salt delivery went fine.

Hilary Storm
- Culligan Customer