Culligan of San Marcos serving Blanco, Hays and Caldwell counties
You could give your people Culligan Water.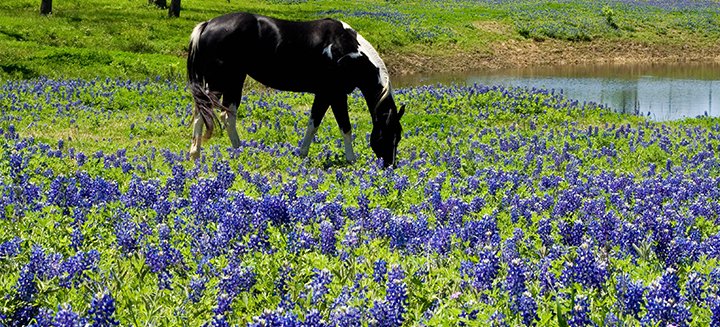 Your San Marcos Water Treatment Experts
We are Culligan of San Marcos, your water technology experts proudly serving Eastern Texas. Our dealership specializes in providing water softeners, reverse osmosis systems, water coolers, water filtering and softener salt delivery service to area homes and businesses.
CULLIGAN OF SAN MARCOS HISTORY
Since 1938, Culligan of San Marcos' mission has been to deliver high-quality water treatment products and services that will benefit every part of our customers' lives. We're a veteran owned and operated dealership, committed to serving San Marcos and the surrounding community. We hope to raise the quality of life by purifying its most essential element: water.
We've seen about every water problem imaginable and we're solving these problems to deliver the refreshing, clean and pure water that's become our hallmark. Water treated with Culligan softeners or filtration systems will make an impression on you and your household or workplace.

---
Reviews for Culligan Water Conditioning of San Marcos
---
06/08/2022
As a first time homeowner Ethan was very well educated and answered all our questions quite easily. After working with Ethan on exactly what we needed for our home, we had Jojo and Brett come out and complete the installation. Since we were pre-plumbed it was a real quick install. They explained how the system worked and showed us how to find the guide on the website regarding our specific softener if we needed any reminders. The difference in the water is night and day for me. No more chlorine smell and the water is like silk. Thanks Culligan for the superb service!
---
06/21/2022
A Month ago, May 11, 2022, Jerry Gissiner came to gives us an assessment for a water softener system. My brother was here since he has had a Culligan system for many years. and would be able to ask the questions that I wouldn't think to ask. Jerry way very informative and was not a pushy salesman! I was very impressed. I was sold!!!. The installer, Jo Jo and his assistant came a few days later. They did an exceptional job. They were very efficient and professional. I was very pleased with their installation. I am vey happy with my Culligan Water Conditioning system.
---
05/12/2022
Jerry Gissiner He really out did himself, he showed us all the testing on our water and explained everything so well. We had culligan before and were not giving a water testing before. Jerry was so passionate about what he does ,and that is quality of water. I thought in my mind he is so good at his job and does it VERY well. He added some discounts for us and that just did it. We had to buy the RO system and water softener from him. It's been about two weeks and were loving it. Thank You Jerry for taking such good care of us.... Thank you Barbara and Tomas
---
12/15/2021
I just had a home built in Kyle Texas and I had a couple different water softener companies come out to give us quotes. As soon as Elizabeth brought her lab in showing us in real time the effects of the hard water we knew Culligan was going to be our first choice. I have never met someone so passionate about quality of water, she is perfect for that job! I was blown away with the service, they were out the next day to get our full home softener and RO system put in. Thank you for taking such good care of us Elizabeth!!
---
01/12/2022
I had requested for a water test and Jerry Gissiner helped out with that. He was friendly and professional and explained the tests and the products very well. He was responsive and very helpful even after the softener installation with my questions and requests. I would recommend their services for any water softening related needs.
---
---
Hey Culligan!
Hours
Monday: 8:00 AM – 5:00 PM
Tuesday: 8:00 AM – 5:00 PM
Wednesday: 8:00 AM – 5:00 PM
Thursday: 8:00 AM – 5:00 PM
Friday: 8:00 AM – 5:00 PM
Saturday: Closed
Sunday: Closed
Areas We Serve
Austin, Blanco, Buda, Dale, Driftwood, Dripping Springs, Harwood, Johnson City, Kyle, Lockhart, Luling, Manchaca, Maxwell, San Marcos, Wimberley
Learn more about how you can have better water.
Latest
Blog Posts
Give the gift of great-tasting, high-quality water this year! Get started with a free water test from your local Culligan
First, get your home's water tested. Why should you get your home's water tested? Let's find out. Many contaminants are
Culligan does a terrific job with salt delivery, and their customer service. Getting the job done right is foremost, whenever it is done with a smile and a great disposition while hauling heavy and awkward salt bags it really is a WOW moment! Over the course of years doing business with Culligan there has not been a disappointment with sales or service.

Lolita M.
- Culligan Customer